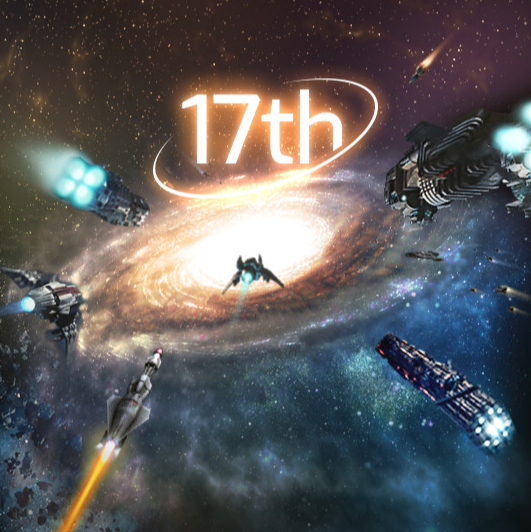 Hello OGamers!
It's time for celebration!
OGame: the opening chapter in the Gameforge story can now look back over 17 successful years.
We're celebrating this major milestone with new servers in all communities. Join the new universes in honor of the occasion: amazing prizes await successful players!
On November 12th the new permanent servers will launch in all communities. The opening event will run through November 26th, and the servers of course all come loaded with the latest update.
Winners can look forward to the following prizes:
All players who are in the top 3 on one of the new servers at 11 AM CEST on November 26th can look forward to the Commander and Officers for 3 weeks, plus a coupon worth 50 euros on top.
The top 20 players across all servers meanwhile will receive a sweet OGame mug, plus a research/building level-up.
A randomly selected event participant on each new server will also receive a coupon worth 25 euros.
Entry conditions:
You can participate between

November 12th 2019

(server launch) and

November 26th 2019

(11 AM CEST).
Participants must be at least 18 years of age.
Gameforge will determine the rankings and contact the winners.
Should a player achieve a winning rank on multiple servers, they will only receive one prize.
The winners' player names will be published in the forum and on OGame social media channels on November 27th.
The winners must respond by November 28th and provide their address. If they do not respond, they forfeit their prize.
The prizes will be sent on December 2nd.
It is not possible to transfer the prize to another person.
Should any infringement of the Standard Terms and Conditions of Use be proven when checking the winning accounts, the player will be excluded from the competition.
The research or building level-up is only possible once per account.
We wish all players the best of luck!
The OGame Team