The old feedback on this topic was over a year old so rather than necro an old thread, I figure I'd just start a new one. Before I dive into why the Discoverer is superior to the other two, we have to examine what each one brings to the table.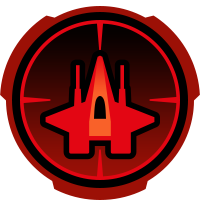 General
Class bonus:
- Increases speed of combat ships +100%
- Increases speed of recyclers +100%
- Reduces fuel consumption for all ships -25%
- Additional levels on combat researches +2
(weapon, armor, and shield technology)
- Additional fleet slots +2
- Additional fields on moons +5
(Deactivating the class will cause the additional slots to vanish. Buildings that use up these new slots will not vanish even when the class is gone and will continue to occupy the slots above the limit.)
- Activates +5% fleet speed steps on fleet dispatch
- Increases cargo capacity for recycler and pathfinder +20%
(The bonus is set on the base capacity of the ships and needs to be active at the time of the event to work. If the class is deactivated before the ships reach a debris field, for example, the bonus will not apply!)
- Shipyard acceleration discount +10%
Class Perk: Reaper
General yields substantial perks to a player wishing to be a Fleeter. Fleet speed is doubled, fuel consumption reduced 25%(less of an impact overall on reduced fuel consumption universes but the same %-wise), +2 to W/S/A Techs, additional Fleet Slots(more raiding), bigger Moons, flexibility in setting fleet speed(easier to Phalanx), bigger cargo capacity for Recyclers and Pathfinders, although the latter I find kind of worthless given that you can't build them, much less utilize their unique Harvest function and finally the ability to build Reapers who all but make the Battleship pointless to exist. You stack this with Alliance Warrior and your W/S/A goes to +3 and an additional +1 to Espionage(which with Command Staff is +4). If you're in a Universe rich with targets, it's a pretty sweet deal but let's be realistic here. The days of 5-6k players in a Universe are long gone. We're lucky to get 1k accounts, much less 10% of them remotely active on any given server so the perks of being a fleeter with General quickly lose their impact. If I was to suggest a perk for General it'd be that IPM's have their base weapon power doubled. Namely they're twice as destructive in the hands of a General Class player.
Collector
Class bonus:
- Increases mine production +25%
- Increases energy production +10%
- Increases output of resource crawler +50%
- Increases speed of transporters +100%
- Increases cargo capacity for transporters +25%
- More Crawlers with Geologist +10%
- Overcharging resources crawlers in resources settings +150%
(Every 10% raise above 100% costs 20% additional energy! Deactivating the class during overload will cause it to jump back to 100%)
- Building acceleration discount +10%
Class Perk: Crawler
I'm not going to lie that the boost to Mine production is really, really nice. It's consistent and never goes away and is perfect for the player who doesn't have the time to send out Expeditions every waking hour and every waking day. The real thing people overlook is the +10% Energy, which frankly if they were to double that along with Mine output, I'd be ok with that. Even combined with Alliance Trader that'd only net players +55% Production and +25% Energy. How is that broken given the current imbalance? The increase Transport speed is nice as is the Cargo Capacity. However, the Crawler is yet another glorified Solar Sat that instead of producing Energy sucks a ton of it and is one more expensive defenseless target I have to defend. Miners don't want to be raided so Crawlers should be considered **Infrastructure** in my opinion. I mean you have Lifeforms now that effectively do the same thing only they don't go away in the event of an attack(population does along with any Lifeform Technology that is deactivated until they recover but not the infrastructure provided it has power). The difference here is that unlike Lifeforms, should you switch classes, your Crawlers remain in place. They just won't be as effective as they would be under the native Collector class. If I were to propose something for Collector it would be buffing Missile Silo capacity by 100%(aka they can house double the missiles). Seeing as Collector is the ideal choice for players with a lack of time, Miners/Turtles need as much Missile protection as they can get and impacting the Missile capacity side of things would be a unique avenue to take here.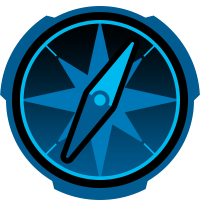 Discoverer
Class bonus:
- Reduces research times -25%
- Additional rewards on expeditions +50%
- Planet size upon colonization increases +10%
- Additional expedition slots +2
- Increases phalanx range +20%
- Loot from inactive players 75%
- Reduces probability of engaging aliens/pirates on expeditions -50%
(Possibility of finding items on expedition with weekly and daily limit. Both daily and weekly maximum work together! Keep in mind that if one is reached, no more items will be found!)
- Research acceleration discount +10%
Class Perk: Pathfinder
Where do I begin to say how strong this Class is. -25% Research cannot be obtained any other way besides Technocrat(Officer) and effectively stacks should you have both. Expeditions become more rewarding(which is a positive I must stress given the RNG nature of the mission). Planet Colonization is 10% larger(which again is major perk that people simply overlook due to Expeditions. Expands to 15% with Alliance Research). +2 Expedition slots(ok it favors Expeditions but so does +6 Expedition slots in Shop...), an increase to Phalanx range of 20%(now **THIS** is another major perk that is overlooked as Moons are expensive to develop so squeezing even more range out of the Sensor Phalanx is a considerable positive. It also meshes extremely well with Alliance Research since now that increased Scan range can also scan an entire system at once. If a system is heavily populated, you actually save Deuterium this way), inactive loot increased to 75%(from typical 50%. This ought to be removed. Doesn't even fit the Class theme and only serves as more of an early-game no-brainer pick), reduces probability of getting Aliens/Pirates. This last one is a double-edged sword. On one hand, Pirates can be lucrative to "farm" with a large enough fleet of Light Fighters and Pathfinders to pick up the remains but constantly fighting Aliens and Pirates means less opportunities to rack up free resource captures, Dark Matter or even free items/ships. In a way, it's good and bad depending on how you view it. What isn't listed up there(and is in-game) is that DF on Slot 16 is visible exclusively to Discoverer class. Feel that perk should be removed to allow for Slot 16 poaching provided the player has the requisite number of Pathfinders.
As I see it, the reason Discoverer comes out ahead is not just how much you can get via one Expedition(I was noticing this as a small player on Zenith that I was getting a week's worth of Mine production in one-go) but it's the ideal choice for "active" players who don't fancy in-game combat(prefer to mine but supplement with Expeditions). I mean sure Collector is consistent with passive production and is perfect for the player who doesn't have the time. Yet if you do, nothing beats Discoverer. General needs an active Universe to even stand a chance as I see it despite the Combat/Espionage advantages it receives and yet in Zenith for example, what's the point of being a General if all the top fleets all happen to be in the same Alliance? There's like little point in being one and more benefit to being a Collector for the passive production or submitting to the will of the Schwartz and becoming a Discoverer.